WEDNESDAY 23/05/18
18.40
A sign !!!! #happydubai #mydubai #dubailife
Posted by @brunadinizfitness
645 heritage buildings lovingly preserved.
#HappyDubai
8 million tons of fresh food inspected. Enjoy.
#HappyDubai
784 hectares of quiet green oasis.
#HappyDubai
1503 salons inspected regularly. Look your best.
#HappyDubai
18.40
Quick… Fill in the blanks! #ApplebeesUAE #seeyoutomorrow #Dubai #AbuDhabi #AlAin #Sharjah #mydubai #HappyDubai
Posted by @applebeesuae
Over 8500 food places inspected daily. Enjoy.
#HappyDubai
18.40
Shooting the 2nd episode of Kalamannas .. It's not my work.. It's my Passion ..
Posted by @leen.aboushaar
Beautiful gardens at every corner.
#HappyDubai
18.39
Kids are so much fun to work with! #desigualfriend #desigual @desigual @thedubaimall #evepresenter #radio #lovemyjob #dubai #mydubai #happydubai #kids #fun #love
Posted by @evepresenter
18.39
Inspired to be part of @velovixensdubai female cycling community in Dubai and their incredible camaraderie! Friends, grab the latest issue of @healthandfitnessmagazine to read the hot topic "Lovin' my bike!" and interview with 'Velo Vixen' founder, Emma Woodcock on why biking has become such a popular fitness avenue for the female population of the UAE! #yogaforcyclists #velovixensdubai #yourflexiblefriends #yogaforcyclists #uaecyclists #mydubai #cyclingdubai #dubaitour #cycledubai #womenscyclingdubai #womenscyclinguae #happydubai #uaefitnessmovement #uaesportysisters #ridehardridefast #womenshealthandfitness
Posted by @iyogforlife
18.39
Anantara Hotel The Palm
Posted by @cdubai
Miles and miles of pristine beaches.
#HappyDubai
18.39
Yachting Fun in my City ☀️✌️☀️ #myDubai #Dubai #UAE #happydubai
Posted by @sohailgaladari
18.39
Chillaxing after the happiness booster workshop at #thegooddayout What a great afternoon. Now time for @chezsushi
Posted by @coachforflow
18.39
Italiana Slices of bresaola served with parmesan shavings on a bed of rocket with a drizzle or olive oil and vinegar 800 PIZZERIA | pulcinelladubai.com
Posted by @pulcinelladubai
18.38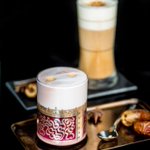 RT @ManzilDowntown: Nothing starts the day better than a hot cup of Saffron Cappuccino #ManzilDowntown #HappyDubai #MyDubai http://t.co/Gay…
Posted by @Sri Lanka Holidays
18.38
Throwback to this beauty. #Ferrari #Gold #Swag #Dubai #MyDubai #igersdxb #HappyDubai #DXB… http://t.co/nD7oOgauwx http://t.co/2r1iDtTTRK
Posted by @Faizan Babi
18.38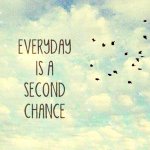 RT @PRISM_Social: Today's a fresh start! Here's to an amazing day filled with laughter & good juju #positivevibes #HappyDubai #MyDubai http…
Posted by @Lisa Santa Maria
18.38
Can you believe that daddy can catch two big fish?
Posted by @Jing De Mesa
18.38
#italtouch #trufflemandubai #happydubai #mydubai #faggah #fagaa #kamaa #desert #truffles first of… http://t.co/mwmVzg76Vw
Posted by @Massimo Vidoni
18.38
#Dubai #happydubai #thebeachdubai #JBR #dxb #beach @ The Beach Dubai http://t.co/3bCisBP08x
Posted by @Louay Y.Talostan
11.34
You're never a loser until you quit trying. Dubai Desert Triathlon 2015 - Not for the weak. But for the best.
Posted by @labeeb94
11.34
#moring #mydubai #sky #blue #flying #happy #love #romance #me #mylove #tagsforlikes #explore #emirates #myhappydubai #9Dubai #dubaiairport #uae #USA #uk #dxb #india #Kerala #ksa # Good morning
Posted by @anumujeebt
11.34
Lost in flag city #Iloveuae43 #nationalday #uae #flag #birthday #anniversary #dxb #mydubai #mycity #happydubai #kitebeach #team #dayoff
Posted by @dresscodebyfarah
11.34
Hard to get into the Christmas spirit with weather like this. Fingers crossed for some snow once I'm back... 11 days. #christmas #Dubai #uae #sun #blue #blackandwhite #sun #palm #snow #home #happy #mydubai #happydubai
Posted by @andyrcurtis
11.34
#creek #dubai #dxb #mydubai #myhappydubai #saturday #morning
Posted by @iman1_omari
11.33
The #sun looks down on the #BurjAlArab...
Posted by @aloush_dxb
11.33
Tranquility oozing out...
Posted by @aloush_dxb
11.33
Super cool he's flying #happydubai #thebeachdubai
Posted by @spollardnyc
11.33
لطقس في دبي يشجع على ممارسة الرياضة في الهواء الطلق! هل تؤيدنا الرأي؟ قم بزيارة كورنيش جميرا لممارسة رياضة المشي والاستمتاع بمظهر شاطئ جميرا. #Dubai's weather calls for great outdoor activities! Don't you agree? Head down for a walk to #JumeirahCorniche along the scenic Jumeirah beach. #HappyDubai
Posted by @myhappydubai
11.33
Final shot: Two of #Jumeirah Group's finest #hotels; #BurjAlArab and the #JumeirahBeachHotel, along with the #WildWadi #WaterPark captured in one frame. Enough #dronephotography for the #weekend.
Posted by @aloush_dxb
11.32
Beautiful Xmas tree at #wafi #wafimall #wafimalldubai #xmas #tree #dxb #dubai #time #uae #UnitedArabEmirates #instadaily #iphoneonly #Spirit #gcc #HappyDubai #centerofnow #myuae #mydubai
Posted by @tonton_d
11.32
Spirit of union is everywhere in UAE ♥ Mabruk! God bless UAE! #mydubai #myuae #ilovedubai #iloveuae #happydubai #nationalday #43 #anniversary #emarati #nation #sheikhkhalifa #sheikhmohammed #sheikhzayed #dubai #uae #habtoorgrand #hotel #flag #red #black #white #green #blue #sky #proud #palm #congratulations #bless
Posted by @chocco__latte
11.32
The Beach JBR #thebeach #jbr #tree #flag #landscape #night #nikondf #nikon #iamnikon #mydubai #HappyDubai #uae #dubai #الامارات #دبي
Posted by @omaralbastaki
11.32
Tonight sunset on Marina Skyline. Deck View.
Posted by @gypsetcruise
11.32
Sunset things #dubai #sunset #winter #uae #mydubai #happydubai #nofilter
Posted by @vixo90
11.32
How gorgeous was the sky this afternoon? #mydubai #barshapark #barshapondpark #happydubai #dubai #dubaiskyline
Posted by @lakshyayoga
11.31
لو ما اعيش الفرحه اللي مش من حقي لو ما اشعر اني ملكت العالم يوما لا خسرتك ولا حالي خسرت ياريتني بيوم اللي اخترت صدقت ظنوني وحكياتي لو غمضتن عيني ومشيت Law ~ #Elissa In Love with The Palm Jumeirah
Posted by @stylish_92
11.31
Amazing full moon tonight in Dubai. Thought we'd left the outdoor lights on! #dubai #mydubai #happydubai #uae #uaelove #fullmoon
Posted by @kellyharvarde
11.31
#dubai #happydubai #mydubai #sunset #desert #safari #dunes #dunebashing #desertsafari #دبي #fun #4x4 #الامارت #jeep #
Posted by @4313ziz
11.31
صباح الخير - سوق البحار - وسط مدينة دبي. Good Morning - Souk Al Bahhar, downtown Dubai
Posted by @amr1176
11.31
#Global_Village #Dubai ♡ U ♡ A ♡ E ♡ #HappyNationalDayUAE #Happy_National_Day #national_day #nationalday #uae #uae_national_day #uae_flag #dubai #dxb #indubai #happy_national_day #happydubai #love #mydubai #global_village #GlobalVillage #Global #Village #Dubailife #Mydubai #picoftheday #photooftheday #Abudhabi #jordan #culture #Karamshannag
Posted by @karamshannag
11.31
Put your hands in the air! ~Book your Kangoo Jumps class in #dubai today to get fit tomorrow! #jlt #jbr #jbrwalk #Mirdif #uptownmirdif #fitness #talisefitness #burncalories #fun #DubaiMarina #abudhabi #sharjah #palmjumeirah #tiararesidence #dubailife #happydubai #albarsha #saudi #tahlia #jeddah #Talise #dammam #uae
Posted by @kangooclubdxb
11.30
Last weeks location from the @charleskeithofficial photo shoot. #BurjKhalifa #charlesandkeith #charleskeithofficial #dubai #downtown #mydubai #happydubai #weekend #holiday #fblogger #uae #middleeast #emirates #view #whataview #blogger #fashion #dubaifashionblogger #dubaideserttwins #dubaimall #palm #palmtrees #mall
Posted by @jen4dubai
11.49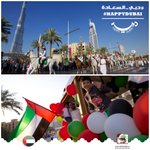 RT @MyHappyDubai: The #UAENationalDay Parade is happening today at @MyDowntownDubai. Who will be celebrating? #HappyDubai #أنا_إماراتي http…
Posted by @•Reemzy
11.49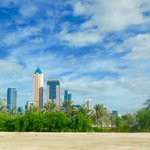 "@hshippey: Lovely Dubai Skyline this morning. With clear blue skies and clouds! #MyDubai #gorgeous #HappyDubai http://t.co/zkwEdWdSeO"
Posted by @iSB
11.49
RT @MyHappyDubai: Join @Rehlatnauae to create the longest graffiti scroll in the world near #JumeirahBeachPark. #HappyDubai #U43 http://t.…
Posted by @MaLiк̲̣̣a Nυ̲̣я̩a
11.49
A lucky #paloma come to visit us. #dubai #marina #marinapromenade #smartrenovation #interiors #renovation #fitout #goodmorning #luck #bird #buildings #skyscrapers #city #mydubai #myhappydubai #uae #peace #beautiful
Posted by @smartrenovationdubai
11.48
#NationalDay #UAE #Dubai #MyDubai #HappyDubai #gifts
Posted by @ahmedmamdouhtah
11.48
Happy UAE National Day!☺
Posted by @gulftic
11.48
Wake up to a healthy cupcake option..#happydubai #mydubai #healthyoptions #dubai #raspberry
Posted by @rbfoodie
11.48
Great place to start the morning. Invited to a media breakfast for the launch of #Travall video concierge app - as a guest for once! #travel #travelgram #travelbug #travelblog #travelogue #travelphotos #travelblogger #instagood #instalike #instago #photooftheday #igtravel #dubaiblogger #dubaiblog #dubai #igersdubai #mydubai #happydubai
Posted by @samanthadancy
11.48
Where will you celebrate the UAE National Day? We prepared a special offer on this special celebration. please stand-by for more details. Please call us at 04 - 33 88 552 for reservations. #iloveuae43 #iloveuae #uaenationalday #nationalday #43 #igersuae #iguae #igersdubai #dxb #igdubai #mydubai #mydubaitrip #happydubai #dubaitag #hereisdubai #uae #unitedarabemirates #emirates #abudhabi #sharjah #dubai #fujairah #rasalkhaimah #ummalquwain #gcv #ajman #dubairestaurants #emirati #sunsetmalldubai #jumeirahbeach
Posted by @tasteoffame
11.48
Happy #national day #UAE #mandaloundifc #difc #mydubai #happydubai
Posted by @ziadrahy
11.48
by @bacolodchknbbqdxb "Competition Time! Post a picture showing what you love about U.A.E., tag @bacolodchknbbqdxb and hashtag #loveuae43 . We'll randomly choose 3 winners ! Every winner get 1#Gingerbreadhouse! Yuhuuuuuu!!!! Go for it! Show us your love ❤️" via @PhotoRepost_app
Posted by @ancaloveslife
11.48
#برج_خليفة #دبي #الإمارات #Burj_Khalifa #Dubai #UAE #MyDubai #HappyDubai
Posted by @ashgar_alreesh